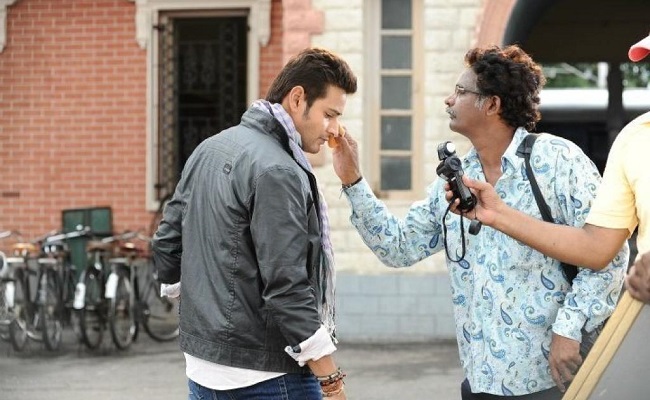 Superstar Mahesh Babu has wished his makeup man Pattabhi on the occasion of the latter's Birthday. Mahesh called him the best makeup he ever knows.
Pattabhi is close to Krishna's family. He has worked with Superstar Krishna as well. He is associated with Mahesh Babu for over 27 years now.
To have such a long association is very rare for any Superstar. But it is the case with Mahesh Babu and Pattabhu because of the trust and talent.
This is not the first time that Mahesh has mentioned his personal staff. He has wished Pattabhi on his Birthday previously as well.
Pattabhi should be appreciated for his loyalty and the Superstar should be commended for recognizing it.