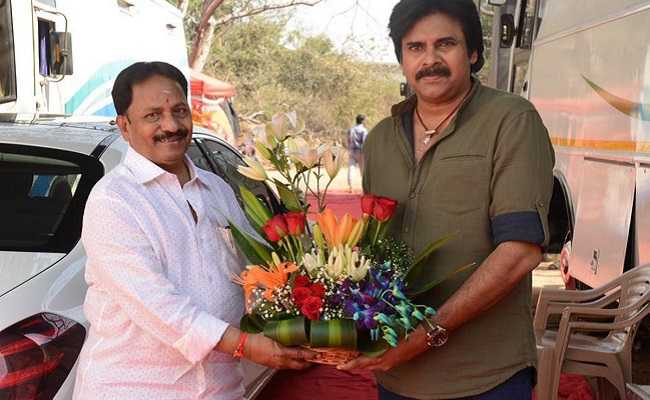 Amidst rumors that Pawan Kalyan will shelve the period film "Hari Hara Veera Mallu" owing to financial issues and his political compulsions, veteran producer AM Ratnam gets sweet news.
Rathnam is one of the few producers who maintains close relations with Pawan Kalyan.
The veteran filmmaker showed media reports and social media rumors to the actor-politician about their project. Pawan Kalyan reportedly assured him that he would complete the film at any cost.
Rathnam has invested huge money in this project. He has already been going through financial stress. If Pawan Kalyan shelves the project, Rathnam lands in deep trouble.
So, the Jana Sena president gave an assurance that he would wrap up the shooting in the coming months.
But the political developments in Andhra Pradesh have made the actor turn his shift towards his party activities. It is not yet clear when would he resume the shooting.