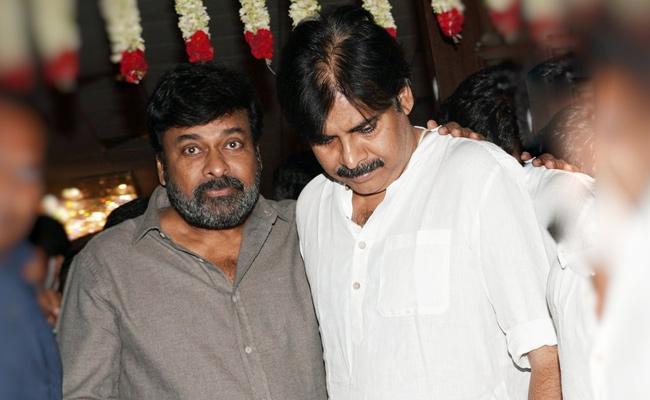 Pawan Kalyan is the president of a political outfit. Being Megastar Chiranjeevi's brother, Pawan Kalyan would have been a perfect guest for the pre-release event of "Godfather", since the film is a political thriller.
The makers indeed thought of approaching Pawan Kalyan to request him to grace the event. But Pawan Kalyan is not in Hyderabad. He recently left for a foreign country.
He is expected to return to India in the second week of October. So, the makers cannot invite him.
Megastar Chiranjeevi is toying with other ideas. Salman Khan who plays the guest role in the film will be attending one or two promotional events. An event is planned in Dubai as well.
"Godfather" needs a lot of hype before the release. So far, the film could not generate much interest.