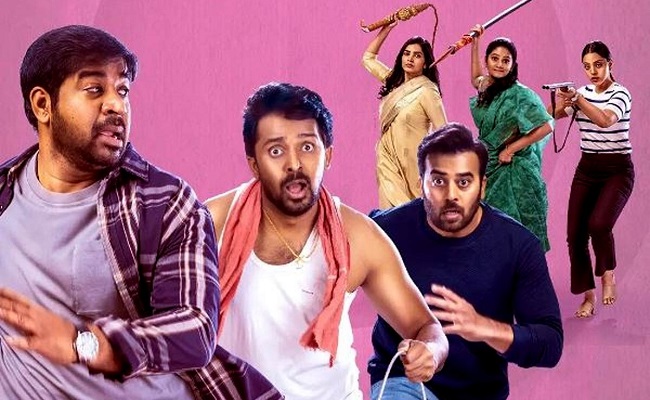 Disney Plus Hotstar released the web series "Save the Tigers" on Thursday, starring Priyadarshi, Chaitanya Krishna, and Abhinav Gomatam in lead roles.
The series, directed by Teja Kakumanu, depicts the story of three friends struggling in their married lives. The series aims to explore the basic emotions of a husband and wife relationship and the importance of love, mutual respect, and trust.
Mahi V Raghav and Pradeep Advaitam wrote the story, focusing on generating entertainment while delivering an underlying message. The series depicts the consequences of domination, ego, and suspicion in marriages.
The three couples face various difficulties due to their different issues. The audience can connect to the common points that many families face today, making it relatable.
The flashbacks of each character, narrated by Priyadarshi, Abhinav, and Chaitanya to a police officer, help the viewers understand their stories better.
The episodes showcase different backgrounds, bringing something new to the series. The series works well in the initial episodes, but the climax is a bit disappointing.
The Telangana dialect used by the characters adds to the entertainment value of the series. Priyadarshi, Abhinav, and Chaitanya have convincingly portrayed their characters as husbands struggling with their wives. Sujatha, Pavani Gangireddy, and Devayani give impressive performances in their roles.
"Save the Tigers" is a well-balanced series that manages to keep the audience entertained throughout. The series is a combination of a good story, talented artists, and impressive production value, making it a good watch on OTT.