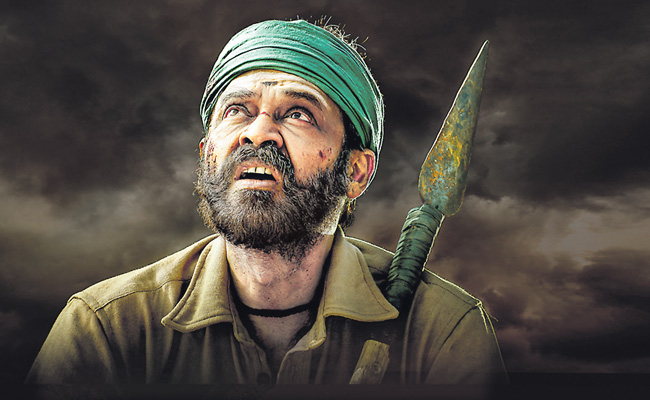 Gone are those days where the people used to wait for remakes coming into their native languages. A mere sub title job is making them reach the world cinema on OTTs.
Be it Narcos (Spanish) or Drushyam-2 (Malayalam) or Asuran (Tamil) or Dark (German) or Train To Busan (Korean) or any other language film or web series, the patronage of Telugu audience is immense.
Then why there is any need to do remakes? At the most, the dubbing job really works well.
Is the kind of effort, money and the time invested to remake Narappa worth accolades?
Certainly no. I salute to the impeccable performances of Venkatesh and Priyamani, but when each and every frame was copy pasted from the original film "Asuran", then what is the add on that the audience get?
There may be an argument that Venkatesh makes a lot of difference when compared to Dhanush for being the Telugu hero.
We can understand if it were done when there was only theaters' business. At least, to some extent it works well if it were a simultaneous release in all the languages. But the logic behind watching a popular old film from the neighboring language with the local faces is not understood.
Selling this product to the tune of Rs 40 Cr when the same platform is already streaming "Asuran" is the height of marketing. If Narappa is like this, we can imagine how "Drushyam-2" will be.
Well, the makers may question- 'when we stick on to the original and remake, you call it a weak copy, but when we change something you say that we spoiled the original'.
Yes, there lies the point. When there is immense magic in the narration by the virtue of performances, background score, dialogue and thrilling points no body bothers if it is a copy paste or creative extravaganza. When that magic fails to work, the criticism is heard in different forms.
Keeping the business algorithm between the makers and the OTT platforms aside, what bothers the audience is the expectation of freshness in each new product they wish to watch.
Kalpana Jalasutram
Click Here for Latest Direct-to-OTT Releases (List Updates Daily)