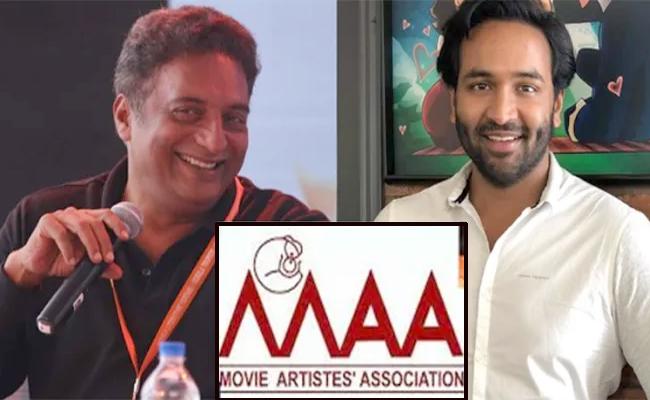 The MAA election date has arrived. Both the panels of Prakash Raj and Vishnu Manchu have completed their aggressive campaigns. Curtains are down for the regular press meets and throwing mud on each other.
Now the speculation is about who is going to win.
At the outset of the announcement, the team of Prakash Raj was confident. The back end support of mega camp was clearly evident. Everything was fine for them till September last week. But suddenly a film actor's speech from the dais of the pre-release event of a film changed everything. Yes, the actor was Pawan Kalyan and the film was "Republic".
Pawan Kalyan spoke against AP CM YS Jagan Mohan Reddy and the Cinematography Minister Perni Nani with regard to the online film ticket sales. The criticism crossed the boundaries of decency as he called the Minister a 'sannasi'. The Minister also gave a strong retort to him in the eventual press meet.
Since then, the distributors and exhibitors from AP, who have been waiting for the blessings of the government, might have made it a point to see the opposite panel of mega camp win. Assuming some perils in their own interest they might have lobbied with the some senior actors in MAA to take the side of Vishnu Manchu in the interest of the film industry. They may also assume that giving victory to Vishnu will be the only way to please the AP government as he is the relative to YS Jagan Mohan Reddy. Because, everything happens on assumption and perception.
Suddenly, Manchu Vishnu's panel gained confidence and looked more bold in the TV interviews.
So, with all this, we can say one thing.
If Prakash Raj faces defeat we can clearly conclude that the speech of Pawan Kalyan knocked him out.
On the other hand, no one except Nagababu criticised Vishnu Manchu personally. Because, they know that criticising him is nothing but welcoming the wrath of his father Mohan Babu. So, the opposite panel made it a point to attack only Naresh.
They successfully campaigned that the reason behind the split in MAA is Naresh. Shivaji Raja also vehemently pointed out Naresh as the main culprit. We have to see how many voters are under the influence of this campaign.
So, if Vishnu Manchu loses the election, then we have to come to the conclusion that the hatred on Naresh among the voters brought the result. Though Naresh projected himself as Lord Krishna, the opposite team may call him a Shakuni once the candidate fielded by him loses the election.
Usha Chowdhary
Click Here for Latest Direct-to-OTT Releases (List Updates Daily)