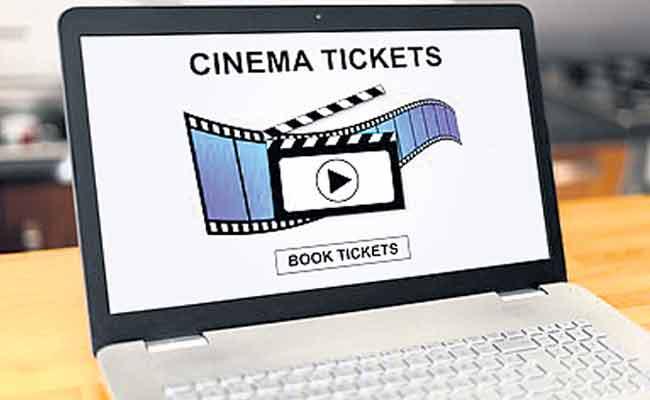 The decision of the YSR Congress party government in Andhra Pradesh to take over the sale of cinema tickets and adoption of a legislation in the assembly on introduction of online ticketing system did not evoke any opposition from the Telugu film industry, at least on record.
In fact, film industry people welcomed the decision and said they had no objection to the same. Even megastar Chiranjeevi issued a statement on Thursday, welcoming the online ticketing system and even said it was done at the suggestion of the film industry.
Surprisingly, the Telugu Desam Party is strongly opposing the decision of the Jagan government and the legislation enacted on the same.
TDP politburo member and former minister Yanamala Ramakrishnudu said the decision amounts to the government's interference with the commercial business of the theatres.
Ramakrishnudu asked what moral right the Jagan Reddy regime had to talk about the increased financial burden of cinema tickets on the public.
"The ruling YSRCP is shedding crocodile tears, saying cinema tickets were being sold at double rates at present. What would the government say about the overall price rise that was afflicting people?" he asked.
In a statement here, the TDP leader demanded the YSRCP to explain why it was silent on the increased rates of petrol, diesel, cement, liquor and sand in AP.
"What is the mystery behind the Jagan regime interfering with the cinema ticket rates? With each passing day, new bankrupt policies were being brought to punish the AP people for giving a huge mandate to the YSRCP," he criticised.
Ramakrishnudu deplored that a hopeless situation was prevailing where Andhra Pradesh was depending on liquor income for implementing its welfare schemes. It was shameful that Amma Vodi, Cheyuta and Aasara welfare schemes were handed over to the Beverages Corporation by enacting a law.
The TDP leader said there would be no wonder that the government, which linked Amma Vodi with liquor sales today, would link ganja sales with fee reimbursement and scholarships of students in future.