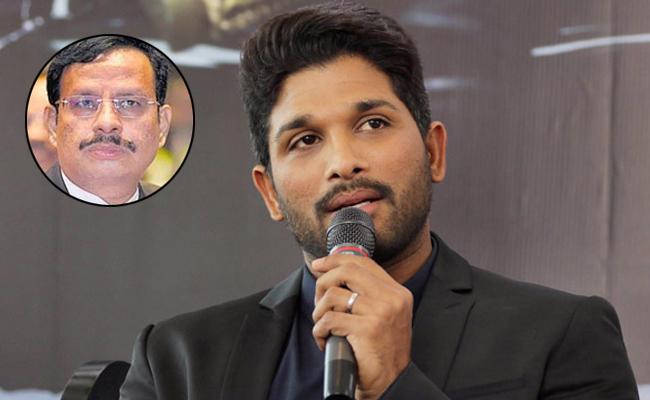 Senior IPS officer and managing director of Telangana State Road Transport Corporation V C Sajjannar on Wednesday said he had nothing personal against popular Tollywood hero Allu Arjun or the bike taxi app Rapido, against whom he had served legal notices in connection with an advertisement.
Sajjannar, known for his upright behaviour, released a video on YouTube, in which he said he had no personal issues with Allu Arjun.
"I have no personal interest in sending legal notices to anyone. I have only responded to the advertisement that degraded the public transport system like RTC," he said.
The IPS officer said showing public transport in bad light would not be tolerated.
"The private bike service app Rapido released an ad showing the TSRTC in bad light. Moreover, the way in which they tried to promote their product by portraying the competitor's product as not good is not good business ethics," he said.
Sajjananr said actors, before being part of such advertisements, should also remember that the RTC has been in the service of the common man for decades, reaching places where no other modes of transport are available for the poor.
"They have to think twice before acting in such ads because they can influence public opinion and people listen to them," he said.
Stating that he had sent notices asking the firm to immediately withdraw the ad, Sajjanar said he hoped 'they would understand our feelings and withdraw the ad', failing which the TSRTC would proceed as per law.
The issue had begun on Tuesday following Allu Arjun's advertisement for Rapido, in which he is seen showing a crowded RTC bus and telling a youngster that RTC buses take more time to reach their destination and to instead download the app and opt for Rapido.
The ad did not go down well the TSRTC and a lot of RTC passengers as well with many raising their voice against it.