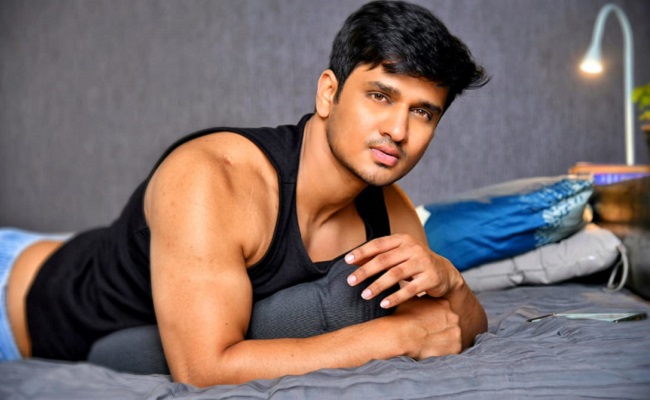 The coronavirus pandemic is putting enormous pressure on people. Even celebrities are feeling stressed.
Many Telugu films have been stuck at the production stage for more than two years. Biggies like "Radhe Shyam", "RRR", and "Acharya" got postponed multiple times.
The problem doesn't pertain to big movies alone. Small-budgeted movies have been facing problems as well. Young actor Nikhil Siddharth echoed the same.
The actor said four of his projects got stuck in various stages of production due to this ongoing crisis.
"Very sad to c this Pandemic affect careers on this level... After the success of #ArjunSuravaram I signed 4 movies... 4 brilliant scripts that I am very confident about. But Release dates have all gone Haywire. Praying to God this all sorts out & we release the movies Perfectly," he tweeted.
Nikhil Siddharth wrapped the work on "18 Pages". He is also acting in "Karthikeya 2".