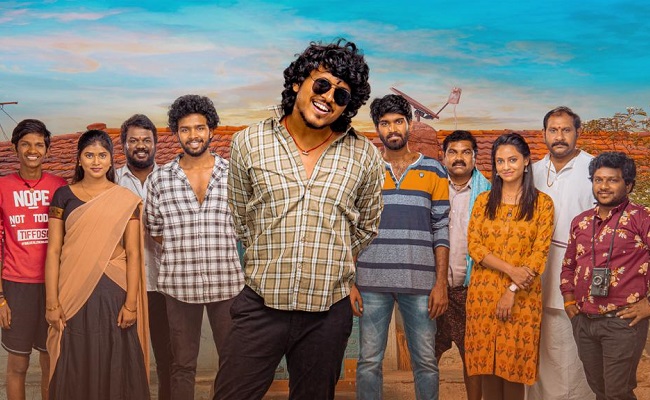 Sumanth Prabhas is making a directorial debut, besides testing his luck as a hero with Mem Famous, made under Chai Bisket Films and Lahari Films.
The young chap in his exclusive interview with us reveals that the unique promotions by the makers helped it to have a wider reach.
"We got the attention because of the Teenmaar promotions and with several celebrities taking part in them."
Sumanth Reddy who is a fan of Prabhas changed his name to Sumanth Prabhas and the actor wanted to become a police officer since it was his parents' wish.
He was actually asked to make a web series for Chai Bisket.
"Since I don't have any idea about web series, I told them to make a feature film. After preparing the script, I gave 6 hours of narration and they liked it. This indeed was the first movie okayed on Chai Bisket, much before Major and Writer Padmabhushan. But it took time to fine-tune the script and also to finalize the actors. Since we couldn't find the right actor for the lead role, I proposed to play it. They initially didn't accept it, as it will be a big burden to write, direct and play the lead role. But anyhow, I convinced them."
The young hero also informs that he shot the entire movie on his phone.
"We shot the entire movie on the phone in the office in a week. We wanted to check, before starting the shoot."
Sumanth affirms the movie has no connection with Jathi Ratnalu.
"I can understand why people are comparing Mem Famous with Jathi Ratnalu. There are three leads in both movies and are set in the village backdrop. But Mem Famous is a completely different world."
Watch the video for full interview: