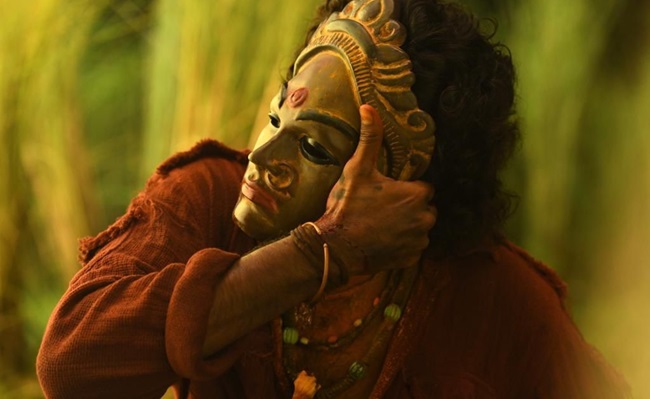 The makers of 'Mangalavaaram' today held the film's success celebrations in a unique way.
Director Ajay Bhupathi and producer Swathi Reddy Gunupati chose the occasion to reveal a key plot point.
The character who is seen with a face mask in the posters and the trailer is Malacchmi, played by Priyadarshi.
Actor Vishwak Sen graced the occasion to uncover the mask.
"Priyadarshi is a lucky actor. Most artists end up with either money or fame, not both. Priyadarshi gets both," the 'Gangs Of Godavari' actor said.
He added that Payal Rajput is fortunate to have got to work with producers who are ready to mount female-centric movies like 'Mangalavaaram' with her.
The guest further described Ajay's narration skills as highly effective.
"If you listen to him narrate a script, it would feel like you are watching the movie already on a single screen. He has a knack of narrating key plot turns with a flourish," Sen said.
Priyadarshi, known for movies like 'Mallesham', suggested that 'Mangalavaaram' will go down as a very special movie in his career. He thanked the media for not giving away spoilers in their reviews of the movie.
The thriller, whose music is by Ajaneesh B Loknath, has key roles for Ajay Ghosh, Ravindra Vijay and Sritej.