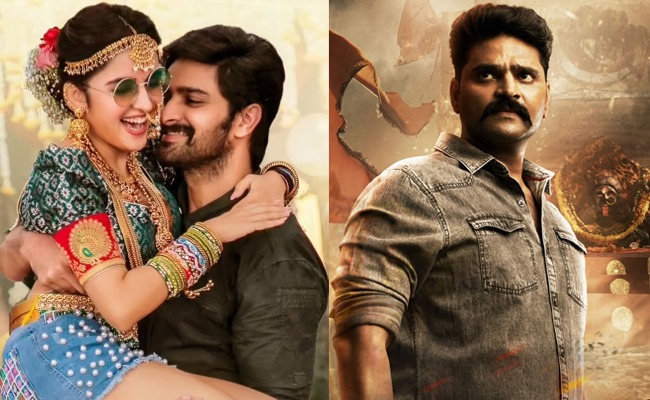 There is mad rush of medium to small time movies this week at the theatres, though the major competition will be between Naga Shaurya's Krishna Vrinda Vihari and Sree Vishnu's Alluri.
Dongalunnaru Jagratha from Suresh Productions is other noted film coming this week.
The result of KVV and Alluri is very crucial for Naga Shaurya and Sree Vishnu. However, the genre of the movies is completely different from each other.
While Krishna Vrinda Vihari is a family entertainer with a different setup, Alluri is an inspirational movie which is a fictional biopic of a cop.
Shaurya will appear as a Brahmin who takes up an MNC job and falls in love with his college in KVV. Sree Vishnu has played an honest cop who has his own style in dealing criminal cases.
Director Anish Krishna made KVV as a complete entertainer with an interesting conflicting point, debutant Pradeep Varma who took inspiration for powerful police officers made Alluri as an intense and hard-hitting movie which also discusses about a burning issue.
Of late, films with good content have succeeded at box office. Hope, both these movies get the acceptance of the audience.