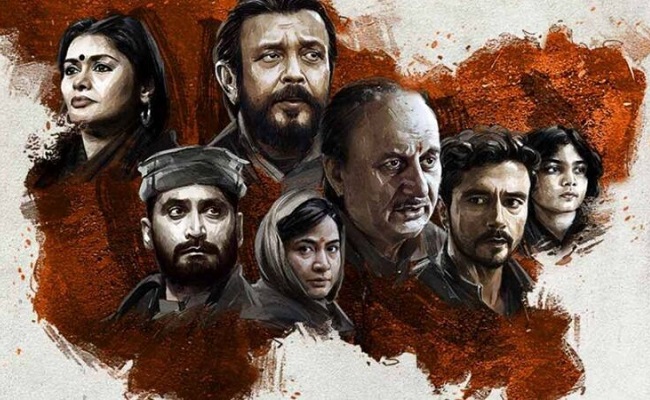 After a long wait the Bollywood scored second hit after 2021's Suryavanshi and 2022's Gangubai Kathiawari.
"Kashmir Files' is now the most talked about film in India where it is performing better than that of the most expensive film of the season 'Radhe Shyam' in the North Indian region.
The film is running only on word of mouth publicity and the netizens are actively expressing their feelings on social media.
Due to the calculated budget incurred on this project, this is expected to make an insane profit corresponding to the investment.
Though the film is working only at the multiples but not at B and C centers, the makers feel that itself is enough to do wonders as that is where their target audience dwell.
The film is expected to do more than that of 'The Tashkent Files' in the first weekend itself. On a whole, 'Kashmir Files' fogged the existence of Radhe Shyam in Hindi multiplex belt.
Coming to the USA collections, 'RadheShyam' [Telugu] on Saturday grossed $332,671 [from 725 locations] and total gross is $1,635,245.
On the other hand 'Kashmir Files' [Hindi] on Saturday reported gross $168,983 [from 62 locations] and total gross is $250,210.