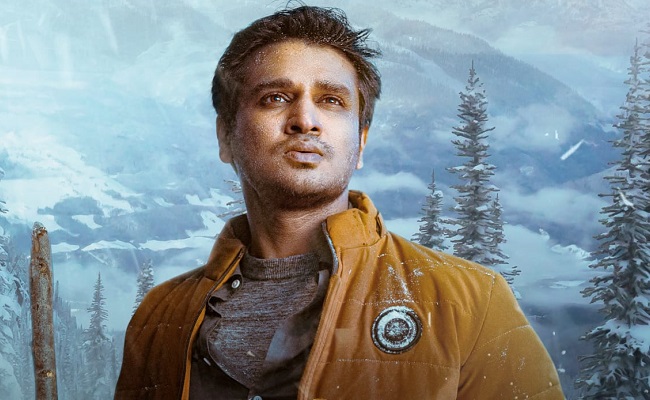 Director Chandoo Mondeti's mystical adventure thriller Karthikeya 2 is having fun at the box office and exceeded expectations.
The movie, despite going through a troubled release, gets the much deserving support from movie-going audiences and now, it is heading towards a massive blockbuster.
The film, which starred Nikhil Siddhartha, Anupama Parameswaran, and Anupam Kher, achieved its break-even point in just three days and entered the profit zone for all distributors. After already breaking records, the film has now broken another for actor Nikhil.
"Karthikeya 2" has grossed 35.1 crores worldwide in four days, making it Nikhil's career highest-ever gross collection. It surpassed the actor's previous career high grosser, "Ekkadiki Pothavu Chinnavada" (2016).
"Karthikeya 2," produced by Abhishek Agarwal Arts and People Media Factory, was valued at approximately 13.50 crores worldwide, which the film achieved on its third day. The movie might score more than 40 crores share collection in its lifetime run.
In the film, Dr. Karthikeya Kumaraswamy, who believes in science and logic, goes to the ancient epic city of Dwaraka along with his mother.
While visiting the city, he gets caught up in the murder case of an archeological researcher and eventually gets curious about the events happening around Dwaraka. Along with the archeological researcher's granddaughter Mugdha, he chases around the mystery.