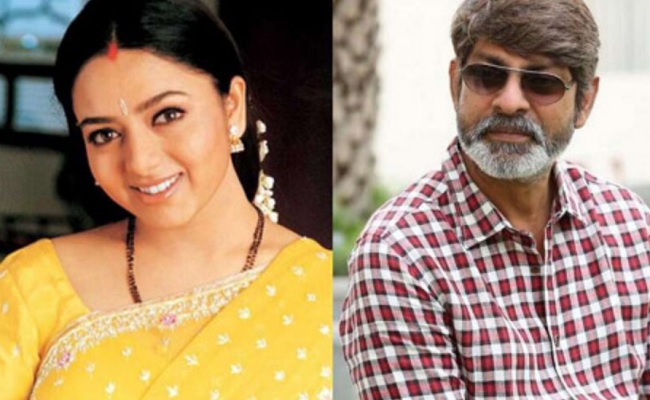 Soundarya was one of the most popular heroines in the South in the 90s. She went on to act with all the top stars at that time. She was a big star heroine when she was killed in a charter plane crash.
When she was at the peak of her career she acted continuously with Tollywood hero Jagapathi Babu.
The majority of the films they have paired went on to become super hits at the box office.
People used to call them a hit pair. There were even gossips in the media that Jagapathi Babu -Soundarya had an affair.
Jagapathi Babu recently opened up on the affair in an interview.
When he was asked about the affair rumors with Soundarya, he said that "Yes, that's true. We had an affair" giving a huge shock to everybody. But he gave a clarification by giving completely new meaning to the word 'affair'.
He said, "In my view, an affair means a good relation. I also had a very good relation with her brother. We used to visit each other homes frequently. People jumped into conclusions that we had an affair by observing all these things."
JB's explanation seems to be interesting. Well, common people think that an affair is an affair. He thinks that affair means friendship.
We really don't know how many people share the same opinion but they used to have sparkling chemistry between them was the widely spread talk.