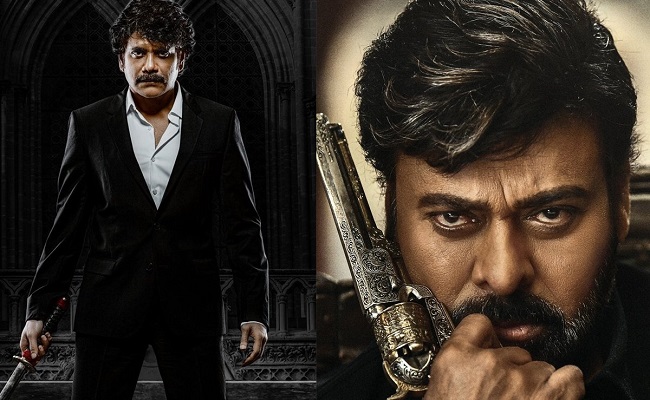 Dasara is a big festival and a very important season for Telugu movies. Two biggies – Godfather and The Ghost and a small film are hitting the theaters for this Dasara.
However, the advance sales are not on fire.
Chiranjeevi's films used to close bookings three or four days before the release date. But after the disastrous result of "Acharya", the hype around Chiranjeevi's films has gone down.
Mega fans are also not showing much craze about the senior star's movies as they used to do in the past.
In booking apps and websites, the tickets are still available for many multiplexes in Hyderabad, Vizag, and other cities. Not even half the tickets were booked yet.
Nagarjuna's "The Ghost" shows an even bad trend. The film's bookings are going at a snail pace. The producers have wisely fixed the ticket prices. Rs 200 in all multiplexes for this movie.