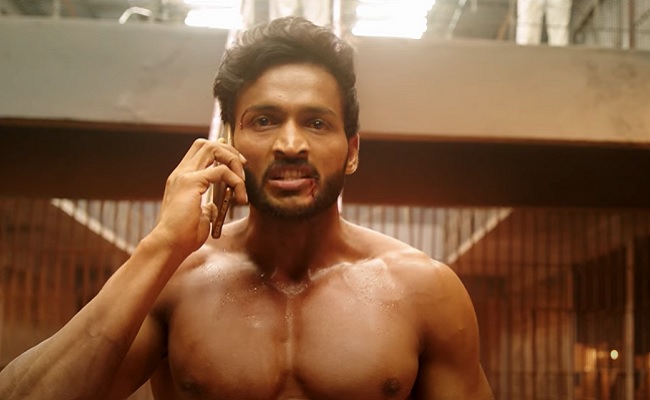 Recently, content-oriented subjects have been causing a stir at the box office and inspiring audiences.
Geeta Sakshigaa is the upcoming movie which is based on real life incidents.
The film, starring Aadarsh and Chitra Shukla, has piqued everyone's interest since its announcement. Recently makers impressed everyone with intriguing first look and motion poster.
The stunning and powerful teaser was released today by the makers. The stunning visuals and background score gives the teaser a powerful vibe.
The teaser showcased the film's powerful characters, featuring Chitra Shukla as a lawyer who squares off against Srikanth Iyenger in court.
Actor Aadarsh, on the other hand, is introduced in jail and displays of his chiselled body with a powerful dialogue at the end.
The teaser has wowed everyone with its powerful performers, stunning visuals, and terrific BGM, and the audience is eagerly anticipating the film.
The film has talented ensemble that includes Srikanth Iyengar, Roopesh Shetty, Bharani Shankar, Jayalalitha, Anitha Chowdary, Raja Ravindra, and many other notable actors.
Chetan Raj wrote the story for the film, which he produced under Chetan Raj films banner. Anthony Mattipalli wrote the screenplay and directed the film.
Pushpak and JBHRNKL present the film. Venakt Hanuma Nariset is in charge of cinematography, and Kishore Maddali is in charge of editing. Sensational musician Gopi Sundar is composing the music.