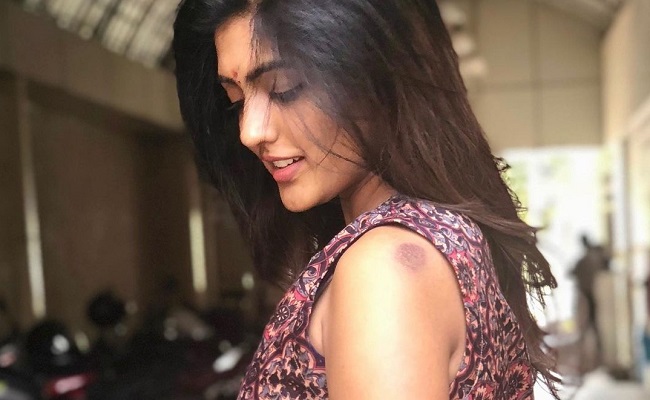 Eesha Rebba loves to post photoshoot pictures on social media daily.
She never disappoints her fans on Instagram by sharing some stunning pictures of herself. However, her Saturday photos have become a talking point.
For this latest photoshoot, she wore a sleeveless dress. A side-profile revealed a mark on her shoulder. It appears to be the result of an injury.
Her followers and fans were quick to notice it and have started asking questions. How did she got hurt? A fan asked whether it was the result of a love bite?
Eesha Rebba is yet to announce her next Telugu film. She recently signed a Malayalam film.