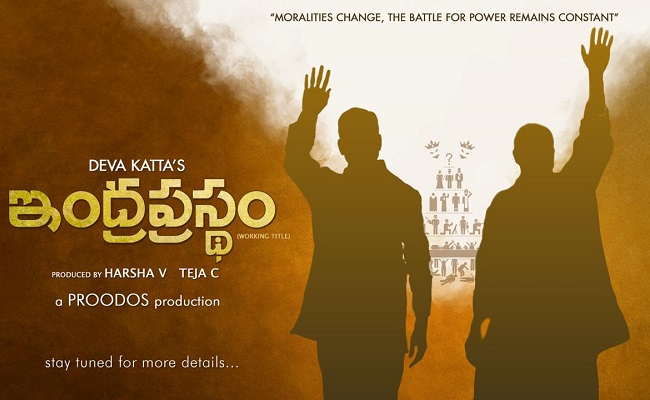 Director Deva Katta recently made serious allegations against producer Vishnu Vardhan Induri saying the latter had stolen his story to make NTR Biopic.
He also warned the producer not to invite any legal action by copying any of his registered themes/scenes of his next big project.
Finally today, Deva Katta has come up with a sensational announcement of making a project on friendship and rivalry of two legendary politicians of Andhra Pradesh- Nara Chandrababu Naidu and YS Rajasekhar Reddy.
The theme poster of the film Indraprastham (working title) is also unveiled today.
Deva Katta briefs us about the film's theme with his voiceover assuring an engaging political escapade.
The last visuals of silhouette images of CBN and YSR are a treat to watch.
Suresh Bobbili's background score is electrifying.
Bit of their friendship and political conflict is heard through various sources. But, the film will narrate the unknown facts in the lives of CBN and YSR.
Harsha V and Teja C are pooling resources for the film that will go on sets after Deva Katta wrapping up his project with SDT.