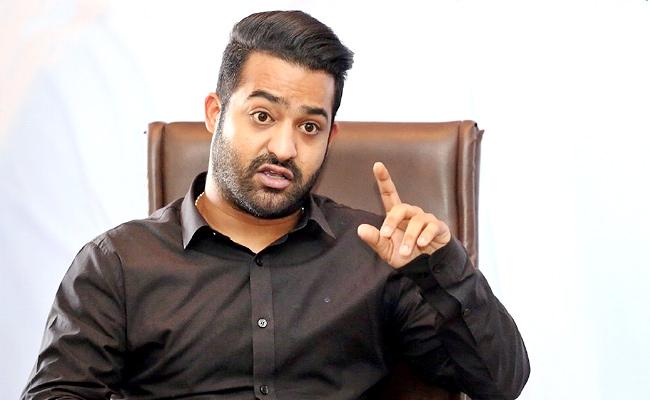 Any cyclone has to reach a coast at the end. The cyclone that started with the name change of NTR University took a different turn and hit the Jr NTR's coast finally. It ended up as a fight between TDP and Jr NTR fans.
Jr NTR tweeted that both NTR and YSR are equally good leaders and neither of them are going to lose or gain anything by name change.
With this the angry TDP fanatics started spreading the rage by projecting NTR as not a pure Kamma. The media posts of a TDP fanatic says that Jr NTR is not a pure descendant of the Nandamuri clan and suggests that her mother is a Brahmin.
A video that is viral shows how a TDP guy took the names of Balakrishna. Harikrishna, Kalyan Ram and Tarakarathna are the descendants of NTR's blood but not Jr NTR as he didn't support CBN.
Well, it looks that anyone with the surname of Nandamuri should support CBN's TDP otherwise he cannot own that surname. This fanatic fundamentalism is putting the image of TDP in further trouble.
To this Jr NTR fans are giving strong counters to the TDP groups asking them where they were lying when NTR was backstabbed by CBN.
BJP Leader GVL Narasimha Rao also stood by Jr NTR surprisingly.
Adding to this, Balakrishna's statement that NTR is the only personality who is everything for all the Telugus didn't go well with the majority population. This has resulted in many scornful counters from YCP groups to Balakrishna.
Finally, the name change of the university ended up with a caste color but nothing else.