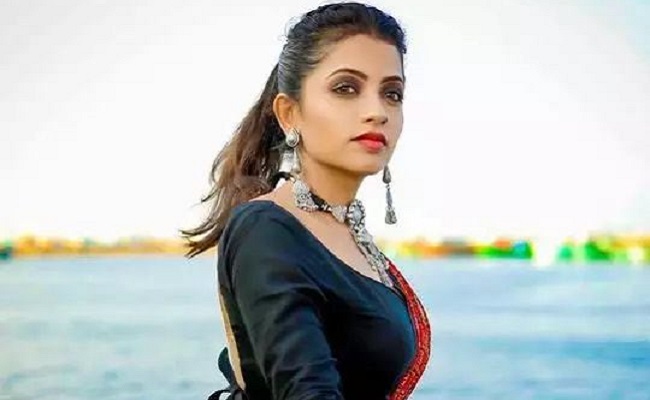 Navya Swamy is the first Telugu TV actress who has tested positive for COVID19.
Navya Swamy, the beautiful actress of TV serials such as "Aame Katha" and "Meenakshi", has released a recorded video message urging people not to get panic even if tested positive.
She said it is our willpower that is important in fighting COVID19.
"Take precautions and don't fear. There is nothing to be panic about or ashamed of. Stay away from negativity," she said confirming officially that she's tested positive.
"The very next moment I was tested positive, I called up my doctor and put myself up in isolation. I am taking proper medication, eating healthy food to build my immunity. I also urge my friends and persons who worked with me to get isolated themselves and get tested," Navya Swamy asked.
Navya Swamy is one of the most popular faces on Telugu Television. She has a huge fan following in Telugu states.
CLICK HERE!! For the In Depth Updates on all the OTT Content