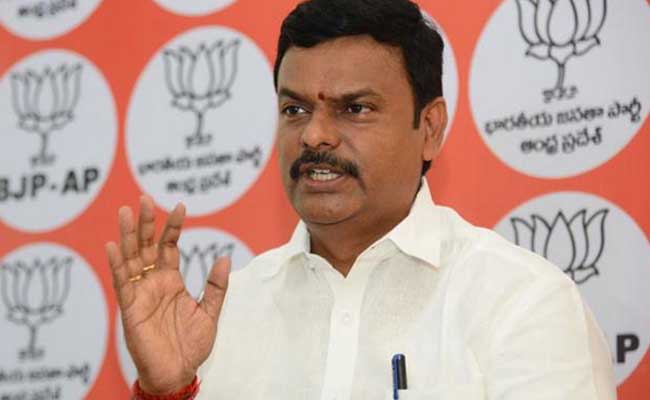 Bharatiya Janata Party in Andhra Pradesh appears to have lost its hopes on forging an alliance with Jana Sena Party headed by power star Pawan Kalyan, following the former's debacle in the just concluded MLC elections.
The issue of alliance with Jana Sena Party reportedly came up for discussion at the BJP functionaries' meeting held on Tuesday to review the latest election results and the party's future plan of action.
BJP candidate in the MLC elections in graduates' constituency in north-coastal Andhra P V N Madhav announced that the party might have to go it alone in the next elections, as there are no signs of an alliance with the Jana Sena Party materialising.
"Though on record, there is an alliance between the BJP and Jana Sena, there are no such indications at the ground level. The Jana Sena Party did not extend any support to me in the MLC elections, whereas the PDF candidate claimed that he had the support of Jana Sena. Even Pawan Kalyan did not deny the same," he said.
Madhav admitted that the people were under the impression that the BJP was hand in glove with YSR Congress party.
"This is because the BJP national leadership maintains friendly relations with the Jagan Mohan Reddy government. Since there is a strong anti-incumbency against the Jagan government, the people had voted for the TDP in north Andhra," he said.
Several other BJP leaders who took part in the meeting also felt that the BJP had failed to maintain friendly relations with Jana Sena chief.
"The BJP stat leadership took Pawan Kalyan for granted in the MLC elections. We did not even hold a meeting with him and sought his party's support," he said.
During the recent Jana Sena Party foundation day meeting, Pawan openly expressed dissatisfaction over the style of functioning of the state BJP leadership.
Yet, there was no attempt from the BJP to patch up with the Jana Sena and it was reflected in the MLC elections.