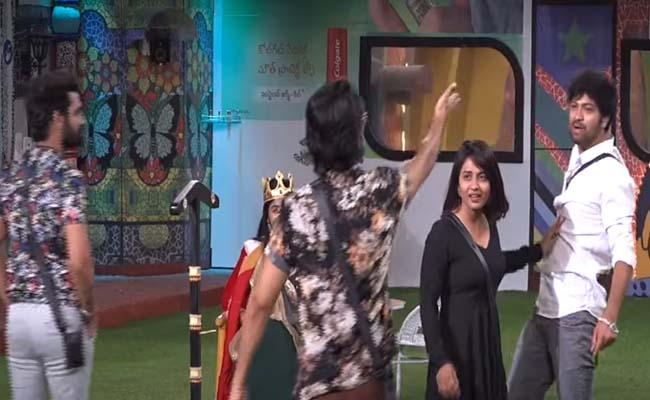 Bigg Boss is a reality show that is judged by the audience. No second thoughts about that. But the creative team behind the show can influence the audience with what to show and who to give the screen time. Audience vote will be influenced on this basis.
Every contestant will earn a loyal fanbase as the show progresses, however, there will always be that neutral vote that will be swinging from one to another depending upon that week's performance and the behaviour of certain contestants.
Scenes that make a certain contestant bad wouldn't be shown until the creative team wants it to be. This happened for Avinash who was deliberately saved in the early stages where his outbursts of anger were edited out. They kept him safe for twelve weeks and then started showing the footage that irks audience. As expected, audience didn't vote to the comedian who has entertained the best compared to the rest.
Looks like Bigg Boss creative producers don't want Harika to be in the top 5. Harika's game was totally ruined after Nagarjuna called her into the confession room and made her apologize for something that wasn't a mistake. The young lady totally lost it after and has been doing blunders by distancing herself from Abhijeet.
Ariana is being given extra screen time this week and she is being highlighted in each and every promo. Only Sohel could manage some screen time amid the Ariana elevations of Bigg Boss team. Harika got some screen space in the Monday episode but that only made her bad.
Abhijeet fans have been ruthlessly trolling her ever since. She is surely in the danger zone as of now as Monal will be geting additional votes from the fans of Akhil, who reached the finale already.
Harika may not survive this evil ploy of Bigg Boss unless she gets a Bahubali level of elevation episode in the next couple of days.
Click Here for Latest Direct-to-OTT Releases (List Updates Daily)