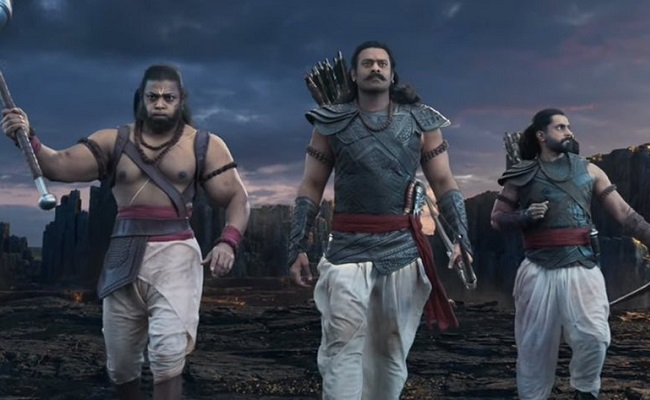 The first teaser of Prabhas' Adipurush directed by Om Raut is released today. The talk is not as expected but the teaser is facing severe criticism across the social media platforms. We have picked up a few here:
"This is made on the lines of animation films. I hardly remember Prabhas' face. Attempts are being made to make the world understand that Ramayana was real and history. But this film makes the epic fictitious giving no value of history to it".
"Why Lord Rama appears in clean shave during Vanavasam? He should have beard as the self shaving was prohibited in those days. Though this may sound trivial, this part caught my attention as I kept on observing the same mistake in almost all of our movies".
"Adipurush is for kids. Its made like a circus. I cannot wait this film for sure but I wish at least my kids patronize this film".
"I expected something out of the box from Om Raut but didnt expect that he comes out aping some Hollywood fantasies. This is a disgrace to Ramayana".
"We should welcome something new. Om Raut tried a new style of narrating Ramayana. My children liked the teaser. We all will be watching it for sure".
"Hanuman's look is a big let down. VGX and CGI elements look cheap".
"Adipurush will be a bigger hit than Brahmastra. Initially the netizens cried that the graphics of Brahmastra were cheap. But the young audience made it a huge hit. Save my word. Adipurush rocks".
"This is like a paper flower. Colorful but no fragrance. I didnt feel even an iota of divine feel".
Well, the comments are pouring in and this has become talk of the tinsel town today.