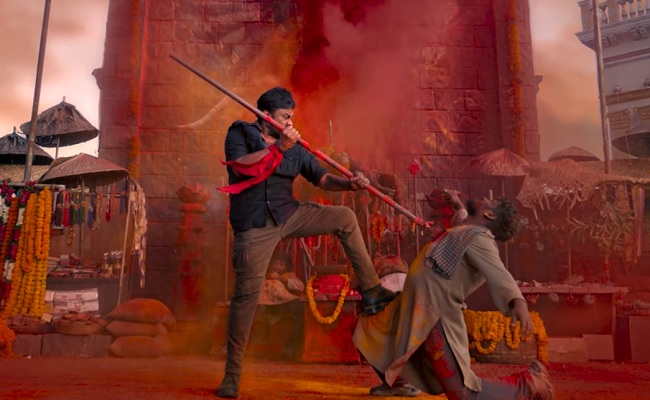 The business figures of Acharya have become a hot topic in tinsel town. It is being rumored that the overseas was sold at Rs 11 Cr, Nizam at Rs 42 Cr and Andhra at 60 Cr ratio.
There is something special with Koratala with respect to the film business. Generally producers look into the business of any film, but Koratala takes personal care of his films's business.
Many of the buyers are close to Koratala. So, no one knows the real figures of the business as everything will be in closed quarters.
The trade pundits say that the Acharya figures that are in circulation are not real. The Andhra ratio is not more than Rs 50 Cr as per the reliable source.
Similarly Rs 42 Cr from Nizam is also untrue. It is said that Dil Raju offered Rs 33 Cr and Warangal Srinu got it at Rs 36 Cr.
There is different news with respect to the overseas rights as well. It is said that it was not Rs 11 Cr but only Rs 5 Cr as minimum guarantee and Rs 1 Cr as returnable advance.
As already said, Koratala's business figures cannot be known to the outer world with clarity. All that we can get is only through inside sources.