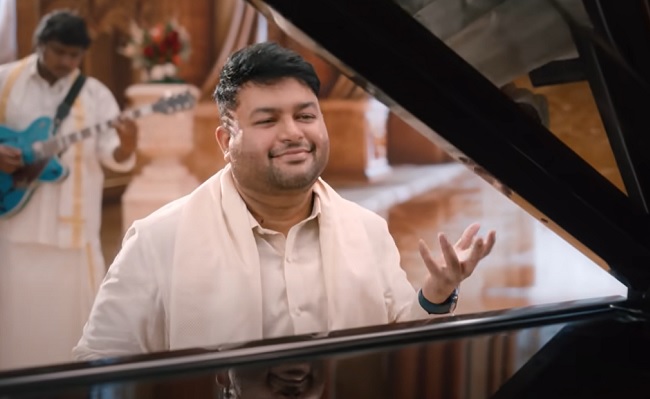 Gone are those days where the playback singers used to appear only behind the screen. They have emerged as parallel stars with the widely spread visual media in everybody's hand today in the form of mobile.
Music directors are not sitting quite once they make their songs for big films. They are part of a crew campaign picturizing the cover songs of the songs they made.
SS Thaman is more focused on this stuff and as per the source he is charging Rs 40 lakh approximately for each song to be shot as a promotional video.
Sources say that he is taking the complete amount as a package from the producer to make the song. This is a high end feature attached to the traditional lyrical video these days. That proves to be a big extra income for Thaman.
After the success of Vakeelsaab and Bheemla Nayak lyrical cover songs, now Thaman has shown similar passion in making the Kalavathi song of Sarkaru Vari Pata.