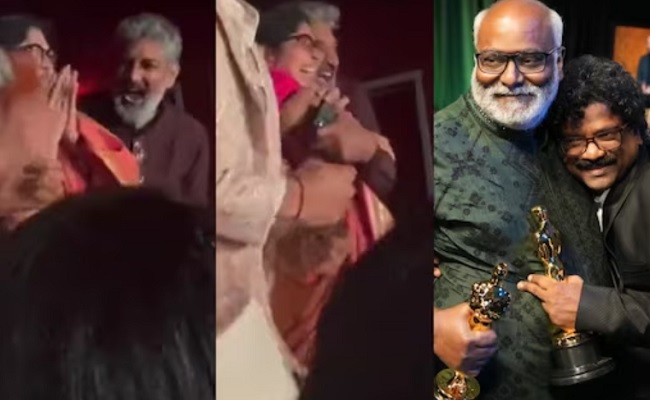 How it sounds to watch an event related to the own film by buying tickets? It never happen in India but the scene is completely different in Oscars.
The Academy crew didn't give any passes to Rajamouli and Co to watch the event Live sitting in the ceremony hall.
Only Chandrabose and his family member, Keeravani and his wife were given free passes as they are the awardees and the family members. Only one family member can be allowed per a winner.
In this scenario Rajamouli had to buy passes for himself and for the ones whom he felt important. Looking at the price he has chosen the last line in the hall which costed him $25000 per person.
At that exorbitant price one can sit in the last row of the hall. Rajamouli, Rama Rajamouli, Kartikeya and his wife, NTR, Ram Charan and Upsana were present in the hall. There is no information yet whether the choreographer Prem Rakshit was accomodated here or not.
That is the plight of our Indian celebrities at the Oscar event.