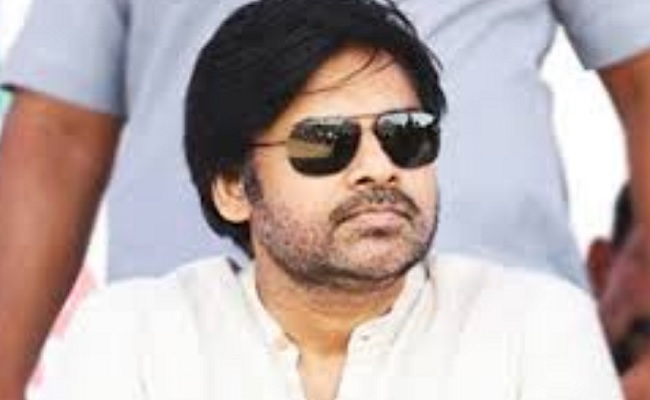 When he entered into active electoral politics two years ago, actor-turned-politician Pawan Kalyan made a tall claim that he had given up acting in films that would have fetched him crores of rupees every year just for the sake of public service.
He projected as if he had done a great sacrifice for people; and expected that the people would vote him to power to compensate for his sacrifices.
However, when the people rejected him outright in the elections, he threw all his vows to the wind and came back to the films to make money again.
Now, he is trying to defend himself for returning to films, as if somebody had earlier demanded him to stop acting.
He is making a counter attack on his critics saying whether politicians were not indulging in other business activities.
In any case, Pawan is quickly into films with remake of Bollywood hit film "Pink" whose shooting is going on at a quick pace.
It is learnt he has also given dates for a week to director Krish for his next film in the first week of February. However, everything is going in a hush-hush manner as Pawan does not want to make his returns to films a public affair.
Meanwhile, there is a talk in the film industry over some controversy with regard to remuneration being paid to Pawan for "Pink" remake.
Initially, it was proposed to rope in Trivikram for this film as stroy writer and remuneration for Pawan was believed to be Rs 50 crore.
But now, Dil Raju who is producing the film, is learnt to have proposed to pay only Rs 35 crore to Pawan for his 35-day shooting.
Apparently, he is learnt to have told Pawan that the dubbing rights for the film might not fetch much revenue and hence, Pawan should scale down his remuneration.
However, Pawan reportedly fumed at Dil Raju's proposal and expressed anger as to why the producer was bargaining on remuneration after agreeing to pay Rs 50 crore initially. It is learnt Pawan threw his coffee cup down during this bargaining.
Nobody knows whether this is just a gossip or has any iota of truth in it. But industry sources say this film would easily fetch Rs 100 crore in theatre and non-theatre markets.
If that is the case, paying Rs 50 crore to Pawan is not a big thing for the producers.