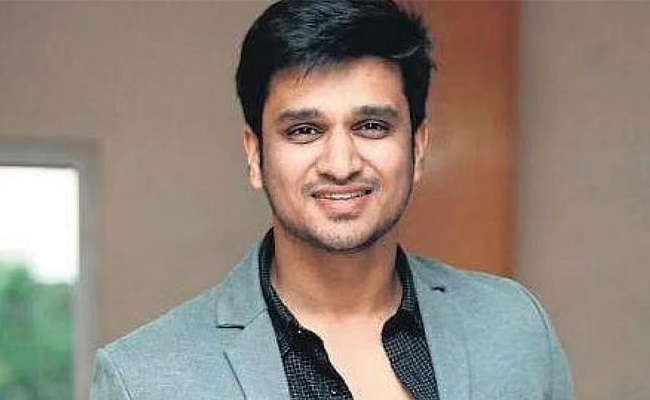 Nikhil Siddharth scored the biggest hit in his career with "Karthikeya 2". The film also brought him recognition at the pan-India level.
Before the film's release, Nikhil Siddharth's market range was hardly Rs 25 crore. But "Karthikeya 2" grossed nearly Rs 100 crore.
GreatAndhra.com already reported that Nikhil Siddharth has hiked his remuneration for upcoming films. The latest buzz is that he is asking producers to mount his stories on a big scale.
Even before the release of "Karthikeya 2", he began shooting for a spy thriller titled "Spy" and the film's budget was modest.
But now, he is said to be asking the director and producer to imagine the movie on a bigger scale and start afresh. Not just 'Spy', all his forthcoming films will be made with more than Rs 30 crore budget.
Nikhil Siddharth wants to strengthen his position as a middle-range hero.