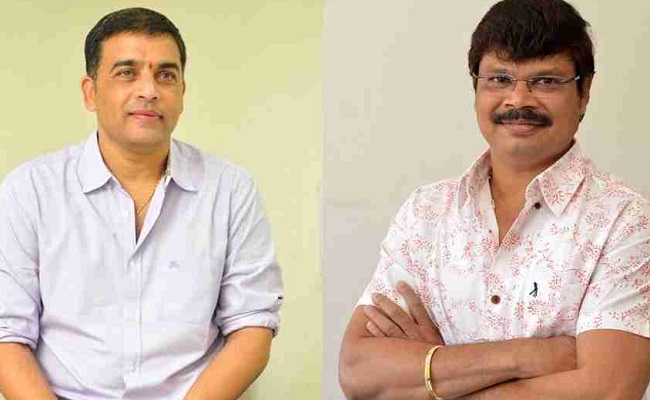 Ace producer Dil Raju has been looking to launch big ticket films, but couldn't set the right combination.
He was supposed to bankroll a film in Mahesh – Vamshi Paidipalli combination but it didn't materialize. He tried his best to rope in Prabhas for one of his future projects, which didn't work out as planned.
After failed attempts to sign up top tier stars, Dil Raju is now running after directors that are capable of getting big stars on board.
Sukumar will be back in Dil Raju's production after a hiatus, but the project will only materialize after the director is done with Pushpa and his next movie with an upcoming actor.
According to the latest buzz, Dil Raju has given advance to Boyapati Srinu, who is currently doing a movie with Balakrishna. This is an interesting choice given Boyapati's recent track record.
The Simha director has lost the confidence of big league stars after the disastrous result of Vinaya Vidheya Rama.
Perhaps, Dil Raju is hoping that Boyapati Srinu will bounce back with Balakrishna's film and grab the attention of reigning superstars.