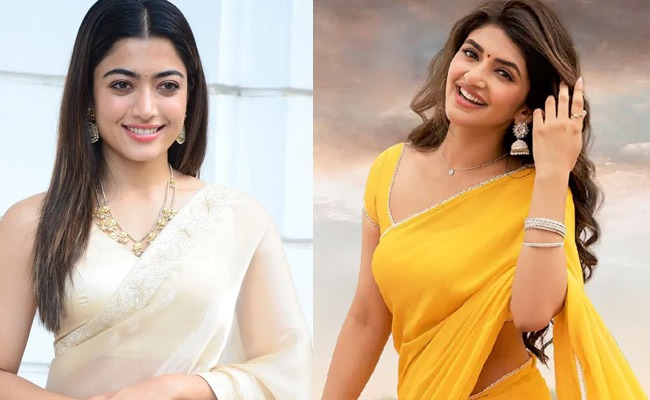 Sreeleela is an emerging female superstar in the Telugu film industry. The young talent has already secured significant roles and is currently appearing in over half a dozen Telugu films. She has also taken over projects that were originally meant for other actresses.
The most recent actress to be replaced by Sreeleela is Rashmika.
Rashmika Mandanna has been replaced in a new project starring Nithiin. This must come as a jolt to Rashmika.
Director Venky Kudumula launched his film with Nithiin and Rashmika Mandanna amidst much fanfare. They even created the hashtag #VNRTrio to promote the film, combining the first letters of their names. However, now the letter "S" has replaced "R".
We have exclusive information that the producers have made the decision to replace Rashmika with Sreeleela due to certain developments.
Rashmika Mandanna is currently signing more Hindi films and focusing on her Bollywood career. On the other hand, Sreeleela is more popular among Telugu youth than Rashmika. Hence, the producers have decided to change the cast.
Rashmika and Nithiin have previously worked together in Venky Kudumula's successful film "Bheeshma."