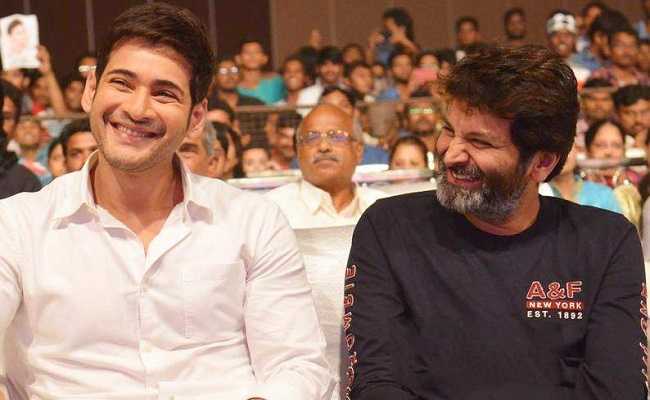 There are several gossips making rounds about Mahesh Bab - Trivikram's film. Sources say that Trivikram has become relaxed these days and not putting his mettle and energies like before.
While some are attributing this to his age or disinterest caused due to monotony, others are pointing this at his multitasking like dealing with the films of Pawan Kalyan etc.
"Earlier he used to write dialogues all by himself. But now he hired some youngsters and delegated them the work. Obviously the quality is effecting", said an insider.
It is already known that a fight sequence was shot with Mahesh for this film, but the actor was not comfortable with the fight masters.
Now Trivikram was in the mood of bringing in Ram Lakshman, with whom Mahesh worked earlier.
Apart from this, the sources say that Mahesh Babu asked for a complete script with dialogue and treatment before going to the shoot. Right now he is abroad on a family trip.
In a way Mahesh is not treating Trivikram like a star director relying blindly on him. So it is the duty of Trivikram to work hard and impress Mahesh Babu to make this project happen. For that, he needs to focus completely on this, keeping other activities aside.
Already a film supposed to do with NTR didn't take off. If Mahesh's film also joins the line, it will affect the image of Trivikram.