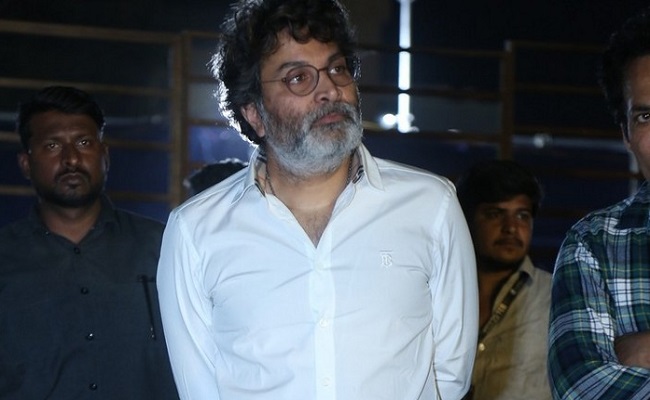 It appears that there has been a significant shift in Trivikram's approach to filmmaking in recent times.
In the past, he would present only the broad strokes of a story and some scattered scenes to actors, who would then give their approval for the film to proceed.
However, it seems that recent events, such as the cancellation of a film with NTR and the modification of a large-scale action film with Mahesh, have prompted Trivikram to alter his methodologies.
Superstar Mahesh, in particular, played a crucial role in this transformation. He insisted on being presented with the full story before beginning filming, which prompted Trivikram to take the time to sit down and write the script, providing detailed narrations in one to two or three sittings.
Only after receiving approval from Mahesh did the process move forward. Additionally, Trivikram went to Dubai to meet with Mahesh and meticulously finalize the film's affairs, such as casting, production, and schedules.
Moreover, Trivikram's change in approach extended to the presentation of scene orders and dialogue versions to the lead actors in full detail.
To ensure that the project proceeded without any further disruptions, he also visited Tirupati and prayed to Lord Venkateshwara.
Now, he is finally ready to begin filming, and one can only hope that this change in his process will result in more engaging and dynamic storytelling, complete with his signature witty dialogue.
It goes without saying that Mahesh Babu played a key role in rejuvenating Trivikram's approach who had grown complacent over the years.