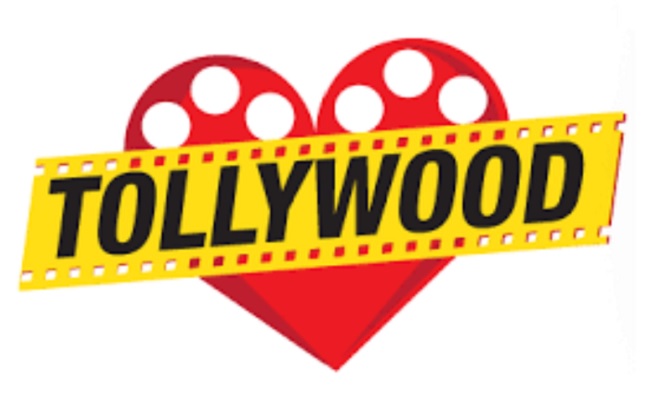 Dear members of film industry,
I understand the article published in our columns has caused a lot of misunderstanding among some sections in the Telugu film industry. And I feel it is my responsibility to explain our version to clear this misunderstanding.
Greatandhra.com is not a new entrant into the digital media industry. It has been the first infotainment portal, established way back in 2003, presenting regular updates, sometimes minute-to-minute, of news – not just about films, but also about contemporary political developments and happenings in the Telugu states, catering to the needs of Telugu readers across the globe.
I have been the founder-editor Greatandhra.com, associated with everyone who matter for its content, be it in politics or in film industry. During 17 years of my stint in this website, I have known every PRO in the film industry, as they keep calling me for providing various updates on the happenings in the industry.
Similarly, I have also been acquainted with several producers, directors and actors with whom I interact to know the developments in the industry and also updates about their films. None of them has ever complained to me about the so-called blackmailing by our staff, as is being alleged now.
I must clarify how we go about reporting the film news. If we need to interview with any film personality, I engage a film journalist who has to do the job as a representative of Greatandhra.com as per our requirements. Unless I get a complaint along with evidence against the interviewer stating that he had demanded money, I consider everything is fair.
I can only act against the journalist facing any charges, only if there is a concrete evidence against him – whether it is in the form of a recorded phone call or screenshot of a WhatsApp chat or at least CCTV footage. So far, I have not encountered any such instance of film personalities complaining about my staff.
There are about 40 employees working for my website. They keep sending news they gather from various sources every day. Not a single report gets uploaded into the site without my approval. However, sometimes I may overlook certain news reports, especially if they are filed by experienced and talented journalists who, I strongly believe, do not write without crosschecking the authenticity of news they write.
Still, I have no hesitation in admitting that there could be some errors sometimes in our judgement, which are quite common for any human being. But the moment I come to know that the news that we have published is factually incorrect, I have no hesitation to remove the same from the site immediately, duly apologising to the persons concerned.
Coming to the report about Vijay Devarakonda as published in these columns, I must clarify that we received news from our sources that he had not donated any money to the CCC. But when I came to know that he had indeed donated Rs 5 lakh to CCC and that the report we carried was not true, we removed the same within a few minutes after uploading it. We informed the same to the people who objected to the report.
With regard to the news report that Vijay had invited the poor people to register on his portal for help, it is true we had written that he had backtracked on his original promise after seeing 75,000 registrations and said he would donate only for 2,000 people. We only wanted to convey the message that if only 2,000 people receive the help, it would cause disappointment to 73,000 others who registered their names.
I understand this report has hurt Vijay very much. We would have been happy to carry his version, had he given it in the form of a rejoinder or clarification. There is no reason to suspect that we should have any personal grouse against the actor.
In the past, Vijay Devarakonda had called me once after the release of his film "Dear Comrade" and we had a talk for about 30 minutes. He asked me why we were carrying a series of negative articles about the film. I told him very clearly that it was quite common for journalists to write positive articles on a hit film continuously and negative ones for a flop film for a few days.
Honestly speaking, except for providing readable updates about the films including their collections at the box office, we do not have any intention either to run down the films deliberately or to affect the morale of the film makers and actors.
Many people in the film industry are raising questions about my qualification to run this website or about the qualification of my journalists to write critical reviews. While I can only say I have all the technical qualifications to run a website, I would also like to know whether there is any qualification for a person to become an actor or only those who pass out from a film institute become actors or every director who makes movies is an alumnus of a film institute.
As I understand, what matters is only talent, passion and hard work for a person to become a good actor or a film maker. Above all, a person can sustain in the film industry only with the acceptance of the audiences.
Similarly, Greatandhra.com has been able to sustain and emerge as No. 1 website of its kind only with the patronage of my readers.
I can proudly say 97-98 per cent of the film reviews carried by Greatandhra.com have been in sync with the success of the films at box office. Had we published biased or wrong reviews, we would have downed our shutters long ago with no patronage of our readers.
I would also like to clarify that I personally decide the rating given to every film only after I go through the review, since I make sure to watch every movie that we review. I will not let any discrepancies creep into the film reviews as I take it very prestigious and personal to be accurate with our verdict.
This is the reason why our reviews are widely trusted and I am proud to say that lakhs of people keep refreshing our page to read our opinion on any movie on its release day. Had we given biased reviews, there wouldn't be so much credibility for our reviews by now.
However, a press note from Producers Council has made a silly allegation that we demand huge amounts for giving high ratings. It is a totally baseless allegation and very laughable because it comes in the wake of voicing the protest against fake news. It is ironic to see such false allegations in a press note issued by the producer's council against the spread of misinformation.
Lastly, Vijay Deverakonda has questioned the authenticity of our reviews and ratings in his video rant. I don't like to join the issue with him as the numbers below speak for themselves loud and clear.
Yevade Subramanyam - 3/5
Pelli Choopulu - 3/5
Dwaraka 2/5
Ye Mantram Vesave 1/5
Arjun Reddy - 3.25/5
Mahanati - 4/5
Geetha Govindam - 3.25/5
NOTA - 2.5/5
Taxiwaala - 3/5
Dear Comrade - 2.5/5
World Famous Lover - 2/5
If you have any questions or concerns always you can reach me at venkat@greatandhra.com
Venkat Arikatla
Editor
Click Here for Latest Direct-to-OTT Releases (List Updates Daily)