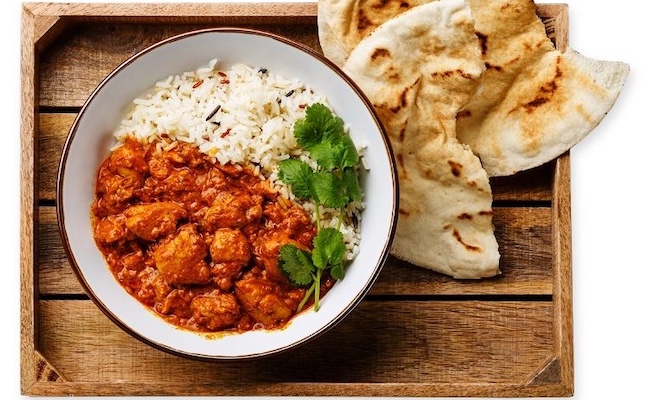 Indian dishes are adventurous, and like the Bollywood stereotype attached to them, they are a combination of a variety of dishes. Explore the numerous Indian dishes you can order that have won over the hearts of Indians living in the US.
Some of the best Indian food for Americans are Murgh Makhani (Butter Chicken), Chicken Tikka Masala (a famous Indian dish), Paneer Tikka Masala and Chicken Biryani.
Indian dishes are delectable and flavorful because of the salt and spices used to season them. Due to its cultural heritage, Indian cuisine consists of a variety of dishes made with natural ingredients. Indian food is popular in the United States, and they leave people with a desire for more.
All our products are curated by Indian cuisine experts and responsibly sourced. They contain zero additives and are made using authentic Indian ingredients of the finest quality. It's halal certified, gluten-free, antibiotic free, USDA approved and all natural made in New York.
The Best Indian Foods for Americans and Indians living in the US:
Murgh Makhani (Butter Chicken)
This is the ideal food for you if you have a preference for salty dishes. It's a lovely combination of salt, pepper, and Pilaf Rice. Having this exquisite dish at home is an even more pleasurable experience when accompanied by a glass of wine and a good book.
Chicken Biryani
To get the best flavor out of Chicken Biryani, serve it with yogurt. This dish is made with yogurt, chili, mint, and onions, among other things. Just the aroma of chicken biryani stimulates the appetite and the taste buds.
Chicken Biryani is made with traditional spices and tender chicken pieces. The incredible quality of rice has a significant impact on how it tastes.
Chicken Tikka Masala
Chicken tikka masala is a globally accepted dish that foodies adore for its taste. It can be served with rice and bread for a unique flavor and great combination. Chicken tikka masala is made with roasted marinated chicken chunks in spiced gravy. It has a creamy orange hue.
Paneer Tikka Masala
This simple paneer tikka masala is packed with flavor. It is pan fried pieces of paneer until golden brown and then bathe in a rich tomato sauce. This paneer tikka masala is so good that you'll want to lick the bowl!
Just embraces the diversity of Indian food to offer you the authentic desi flavors you've been craving for. Experience our range of flavorsome Indian meals and much-loved concoctions that get tastier with every bite.
The brand is a reassurance of familiar homemade flavors when you yearn for much-loved desi taste while away from home.
Content Produced by Indian Clicks, LLC