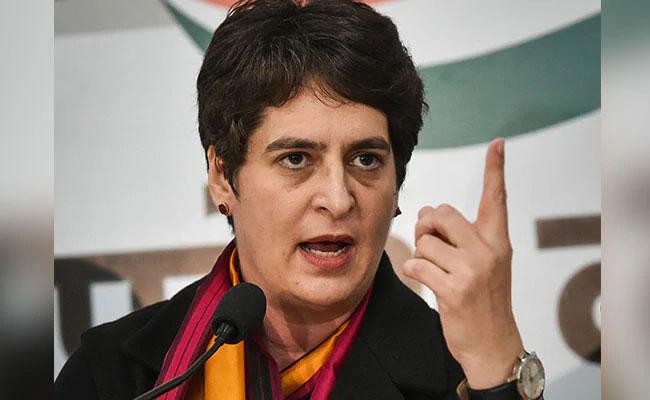 Many people take pride in saying that all men are equal. That's an idealistic scenario we all should live in. The bitter truth is that all the men are unequal.
The privileges the family members of the politicians get will not be available to the so-called other equal citizens of the country.
Let us take the example of Priyanka Gandhi's house and the issue surrounding it.
Priyanka Gandhi and her family has been living in a swanky Type 6B bungalow in Lodhi Estate in Lutyens Zone, New Delhi.
It is a sprawling 2,765.18 sq mt bangalow with a big garden. It was allotted to Priyanka in 1997 due to the security-related reasons. She was brought under SPG cover by the then government.
Can you guess the rent she paid for the bungalow? It was just Rs 28,451. It was increased to Rs 31,300 later.
BJP came to power later and AB Vajpayee became the Prime Minister. They didn't take away her bungalow.
When the government enhanced the rent of the bangalow to Rs.53,421, she communicated to the government that is beyond her capacity to pay the increased rent and she requested for a discount. They have decreased to new monthly rent by Rs.8,888.
Narendra Modi government at the center has taken away Priyanka's SPG cover in November 2019. Ever since her security cover has been taken away, the withdrawal of the official allotment is in serious consideration.
Within a few days of losing the SPG cover, Priyanka filed a complaint with CRPF that unknown persons tried to enter her bungalow to take selfies with her. She said that it is a security breach and alleged that the Delhi police should take responsibility.
Delhi police claimed that "They have intentionally opened the gate to 'Unknown Persons' only after they made sure that they safe inside their home."
Issues like this remind us that some people have special privileges in the country no matter how people talk about equality.
Click Here for Latest Direct-to-OTT Releases (List Updates Daily)