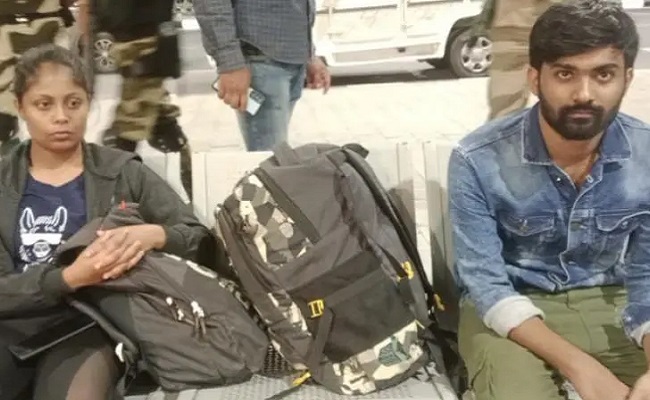 A 21-year-old techie who threatened to jump from the Shamsbabad airport but slipped was rescued by other passengers, airport staff and CISF commandos who were present there. The incident occurred at 6.45 pm, the peak hour.
The woman, after a tiff with her business partner Reddy, climbed the wall of the arrival section, which is 38 feet above the ground, and threatened to jump. She accidentally slipped and got caught on a rod.
Those near her noticed her hanging from the rod and rushed to rescue her, RGI Shamshabad, police said. The duo had arrived from Bengaluru.
Police said that the techie collected her luggage, threatened Vishnu Reddy that she would end her life and went crying towards the railing, RGIA sub inspector T. Tarun Kumar Reddy said.
The police counselled the duo. The techie said she was disturbed but actually didn't want to end her life. She slipped at the railing accidentally.
The techie, a resident of Bengaluru East and Reddy of Srirangapuram, Kurnool, both software engineers, were in a relationship. They were starting a new business for which they had come to find office space in Gachibowli.