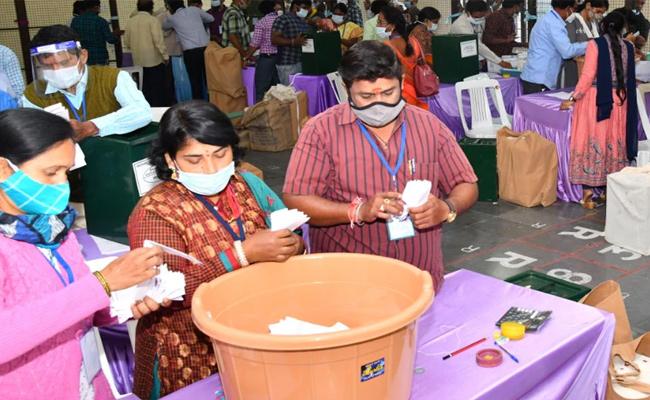 The verdict has spoken. KCR has won no doubt but he has certainly driven a wedge between him and certain sections.
How the first term of KCR proved detrimental for Chandrababu, similarly the first term of Jagan is proving detrimental for KCR.
While Chandrababu built his world only around Amaravati, KCR put all his energies on Kaleswaram and the revamping of lakes which dumped the overall state welfare.
People of Telangana are keen to show their displeasure towards KCR. They don't trust Congress for the fear that after winning they will jump into TRS.
Till Congress gets a powerful leader like YSR, they can forget about waving a victory flag in Telangana.
For BJP, its major means of survival is the presence of MIM. And whenever the party has seen a strong leader, there is that temporary wave. Fact of the matter is, Telugu states always revolve around powerful leaders.
Right from NTR to Chandrababu to YSR to KCR to Jagan, it is only that powerful presence which creates mass voting.
For now KCR is a strong leader but after him remains a big question. For BJP to grab power, it is important for Modi to show his charisma till 2023.
For Congress to grab power, Rahul Gandhi must come out of his Delhi fort and walk on the streets of Hyderabad relentlessly. That way, the political future of Telugu states is rather intriguing.
The next step, BJP has set its eyes on Tirupathi by-election but it is not going to be easy. The story of AP is different. BJP has to overcome extremely powerful leaders like Chandrababu and Jagan.
However, if Chandrababu continues his antics, BJP will swallow TDP in 3 years.
As for YCP, it should always look at TDP as main opponent because National Parties have never done any good to the Telugu states.
Click Here for Latest Direct-to-OTT Releases (List Updates Daily)