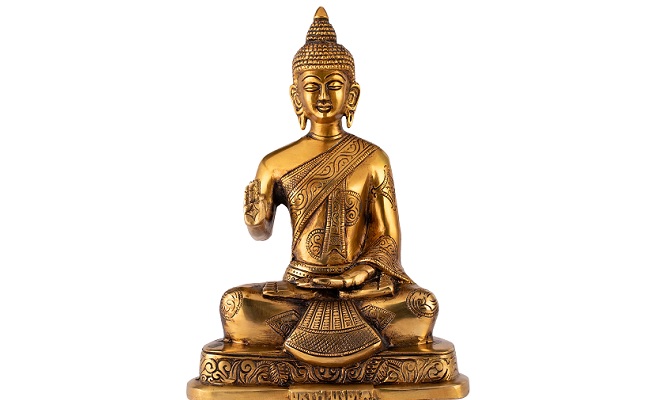 UrthIndia has come up with an exclusively designed idol of Buddha made entirely of brass. Placing Buddha's idol in your home brings abundance, peace, prosperity, harmony, and wisdom to the inhabitants of any house or office.
Many users believe that Buddha's iconography creates a spiritually balanced environment.
Brass is a metal in which culture and art have thrived on the Indian subcontinent for many centuries.
Though we are living in an era of steel, porcelain, and plastic, there's no need to worry about missing our ancient traditions.
We can bring our past into the present by owning this Brass Buddha and experiencing the positivity associated with it while appreciating the art.
Placing a brass Buddha statue in the northeast direction of your home or workspace is believed to enhance wisdom and clarity of thought.
You may also place it in your meditation or prayer area.
In Vastu, brass is associated with the fire element, symbolizing transformation and purification, making it a powerful tool for energy balance.
Buddha's idol serves as a visual reminder of the importance of inner balance, compassion, and the pursuit of enlightenment.
Own it as soon as possible, as we have produced only a limited number as part of the UrthIndia collective edition.
Content Produced by Indian Clicks, LLC